Letoa has piqued the Interest of Major Record Labels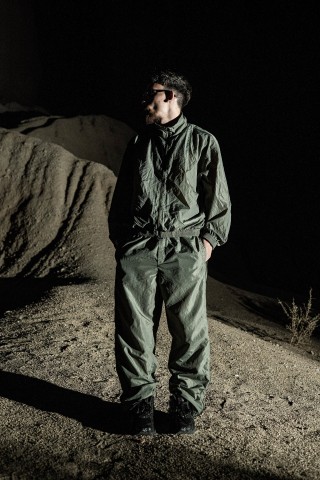 Letoa, a New Zealand native, has reached new highs on the aesthetic rap scene as a result of the release of banger after banger and the support of his devoted fan base. Letoa continues to enjoy massive success on streaming platforms like Spotify and YouTube, where he has racked up millions of plays. When other artists seem to hit a wall and stop giving their fans what they want, Letoa keeps digging deep and producing high-quality, innovative content that spreads like a wildfire. In the aesthetic rap scene, he made a name for himself and continues to do so with his eagerly awaited debut rap album, "HUGOSTIGLITZ."
Letoa, the Viral Hit Maker
Letoa has a large number of popular rap songs in his discography, including "Slatnoslime," "back it up," "E45," "BAND$," "So Fresh, So Clean," and "guap." A fan favorite, "guap" was a collaboration with LilBubbleGum and has been listened to over 14 million times on Spotify and seen by 4.7 million people on YouTube. After the success of their first collaboration, "guap," Letoa and LilBubbleGum teamed up with 1nonly to create a sequel, "Guap 2." A melancholy piano and violin looping instrumental sets the tone for the trio's boastful verses and hard-hitting punch lines. The music video's stunning visuals, which include drifting stunts on a thrilling joyride, are still appreciated by fans today.
The release of Letoa's debut album, "HUGOSTIGLITZ," has generated a great deal of buzz. The album is named after Hugo Stiglitz, the lead character of one of Letoa's favorite Tarantino films, INGLOURIOUS BASTERDS. Letoa's dark, monochrome lyrical style is highlighted by the track's simple drum patterns and booming 808s. Hugo Stiglitz, as he self-identifies on this song, raps about money and criticizes listeners for pronouncing his name incorrectly. Letoa filmed a music video in Los Angeles under Jack Roitier's direction, with a prison break plot inspired by Hugo Stiglitz. The song's accompanying run-and-gun sequences were filmed in a remote area of California's magnificent desert at night to match the song's ominous tone.
With a history of consistent hit production, devoted fans, millions of streams and views, and high-quality videos, many record labels are eager to meet with Letoa. Since Letoa has repeatedly demonstrated that he is not a one-hit wonder or a fleeting fad, Universal Music Group, Warner Music, and Sony are all keeping a close eye on him.
Listen to Letoa's new song on Spotify:
https://open.spotify.com/artist/6x3qkVWtPGzHKCED9ATXrV?si=kC_-03ZYQZajoAccf2hudA
Media Contact
Company Name: Legacy Media Group
Contact Person: Liam Suttie
Email: Send Email
City: Auckland
Country: New Zealand
Website: www.legacymedia.group