Legendary Skulls Set To Launch A Treasure Hunt for 100 NFTs
Innovative Elrond Blockchain NFT project, Legendary Skulls, announces plans to launch a treasure hunt for 100 NFTs from the Next Generation
The team at Legendary Skulls looks set to take the blockchain experience, especially for non-fungible tokens (NFTs) enthusiasts a notch higher, following the launch of an engaging campaign – a Treasure Hunt.
"We are preparing something very engaging: a Treasure Hunt! 100 NFTs from the Next Generation will have in the background our logo in different colors. Every color means a different prize, from 0.1 EGLG to 5 EGLD or a free NFT." – Legendary Skulls.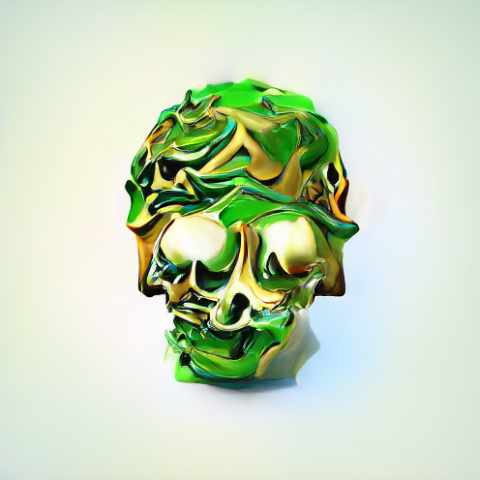 The NFT frenzy has practically caught up with millions of people across age groups and gender in different parts of the world. While the concept continues to increase in popularity and acceptance, especially with the emergence of the Metaverse, a good number of people still struggle to establish a presence in the virtual space, which is where Legendary Skulls is looking to make a difference by leveraging the high speed and low transaction fees of the Elrond Blockchain.
The treasure hunt is organized in line with the goal of the project to promote art, handcraft product, and limited edition items through non-fungible tokens. Legendary Skulls is offering prizes for every treasure found, opening up the space to as many people as possible. In a related development, holders of the Legendary Skulls NFTs stand a chance to be one of the winners of the EGLD Giveaway with a pool prize of $35,000. They will also receive a free NFT from the Next Generation for every NFT minted after #1386.
Legendary Skulls has also announced plans to launch a staking platform that will enable NFT holders to stake and get big rewards in the project's native token. The rewards for the NFTs from the first generation will be bigger than for the Next Generation, with more surprises to be unveiled in due course.
For further information about the treasure hunt and other aspects of the Legendary Skulls project, visit – https://legendaryskulls.art/. Legendary Skulls also has a growing online community across social media, including Discord, Telegram, and Twitter.
About Legendary Skulls
Legendary Skulls is a unique collection of 1800 NFTs generated with chosen attributes in the heart of the Elrond Blockchain. It aims to promote art, handcraft product, and limited edition items, with lots of giveaways and gifts to holders, including 70% of the royalties distributed to the community of Legendary Skulls.
Mint page: https://www.trust.market/buy/Petrian/LegendarySkulls
Media Contact
Company Name: Legendary Skulls
Email: Send Email
Country: Romania
Website: https://legendaryskulls.art/