BluPrint Marketers Is Helping Small Businesses Grow With Their Curated Social Media Services
BluPrint Marketers, which will be launched on 1st June 2022, will provide great social media services to the customers.
BluPrint Marketers announced their business launch, BluPrint Marketers on 1st June 2022. The main aim of this company is to provide help to businesses to make their social media presence felt in the market and among the target audience. It is not always possible for business owners to handle the day to day needs of running a successful business on their own, and that is when the services of BluPrint Marketers come in handy.
They offer various services to their clients like Advertising (google and social media), Blog Writing, Photography and Videography, SEO Marketing and Management, Social Media Management, Website Design, Website Maintenance Services, and Website Revision Services.
A spokesperson for the company reminded us of something David Allen said, "you could do anything, but not everything". This is a little notch to remind us that it is important to hire the right people to accomplish certain tasks in order to prevent burnout and maintain self preservation. BluPrint Marketers "aim to help those individuals to become successful and achieve their dreams".
The team at BluPrint Marketers will provide much-needed attention to the social media pages of your organization. The team is well trained and has ample experience with the ongoing trends in social media. They provide fresh high quality content consistently. The services have been designed keeping sustainable growth in mind.
The experts are dedicated and they provide solutions as per the customers' needs. They are highly professional, and they do complete marketing analysis before suggesting solutions to their customers.
For more information, visit
Website: https://bluprintmarketers.com
For updates, follow @bluprintmarketers on Instagram and Facebook.
To discuss a project, send an email to Inquire@bluprintmarketers.com
About BluPrint Marketers:
BluPrint Marketers announced the launch of BluPrint Marketers will be on 1st June 2022. They will provide a wide range of services to their clients, including Google and social media advertising, blog writing, photography and videography, SEO marketing and management, social media management and marketing, website design, website maintenance, and website revision services.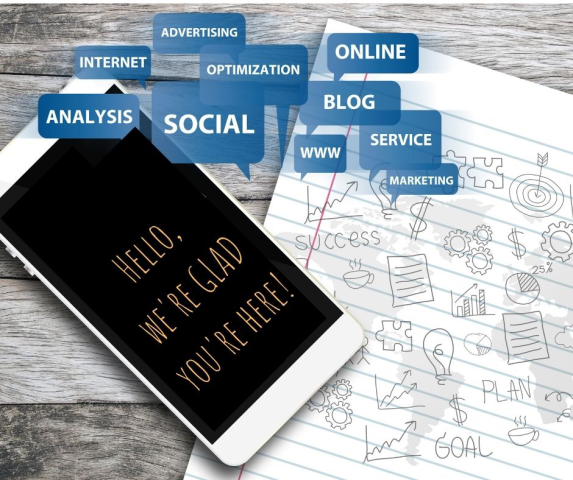 Media Contact
Company Name: BluPrint Marketers
Contact Person: Alicia Balfour
Email: Send Email
Country: United States
Website: bluprintmarketers.com